FREE Cargo Trailer and Driver at Move-In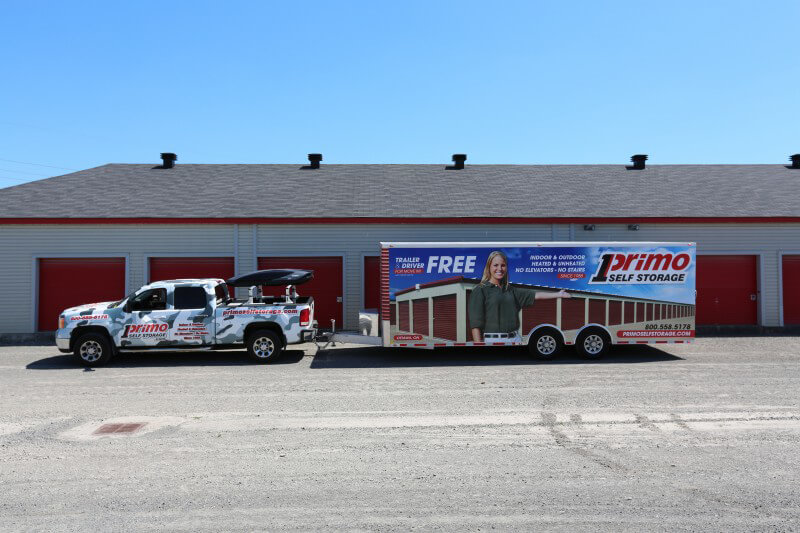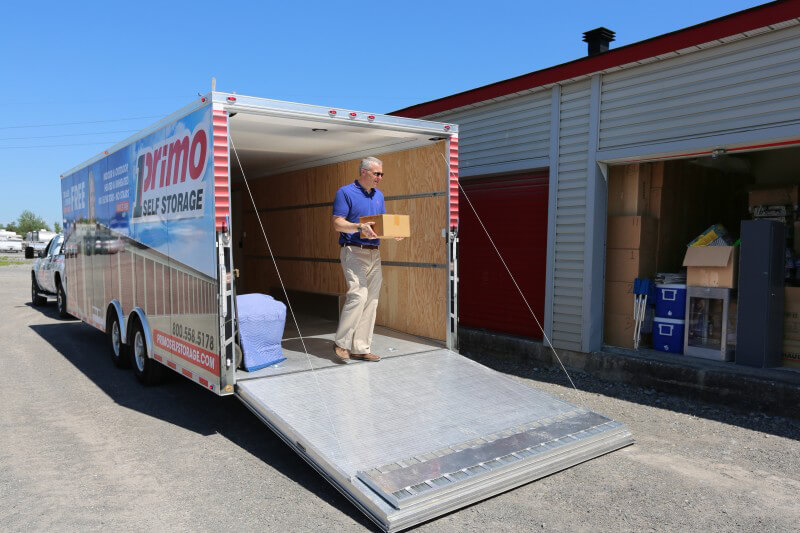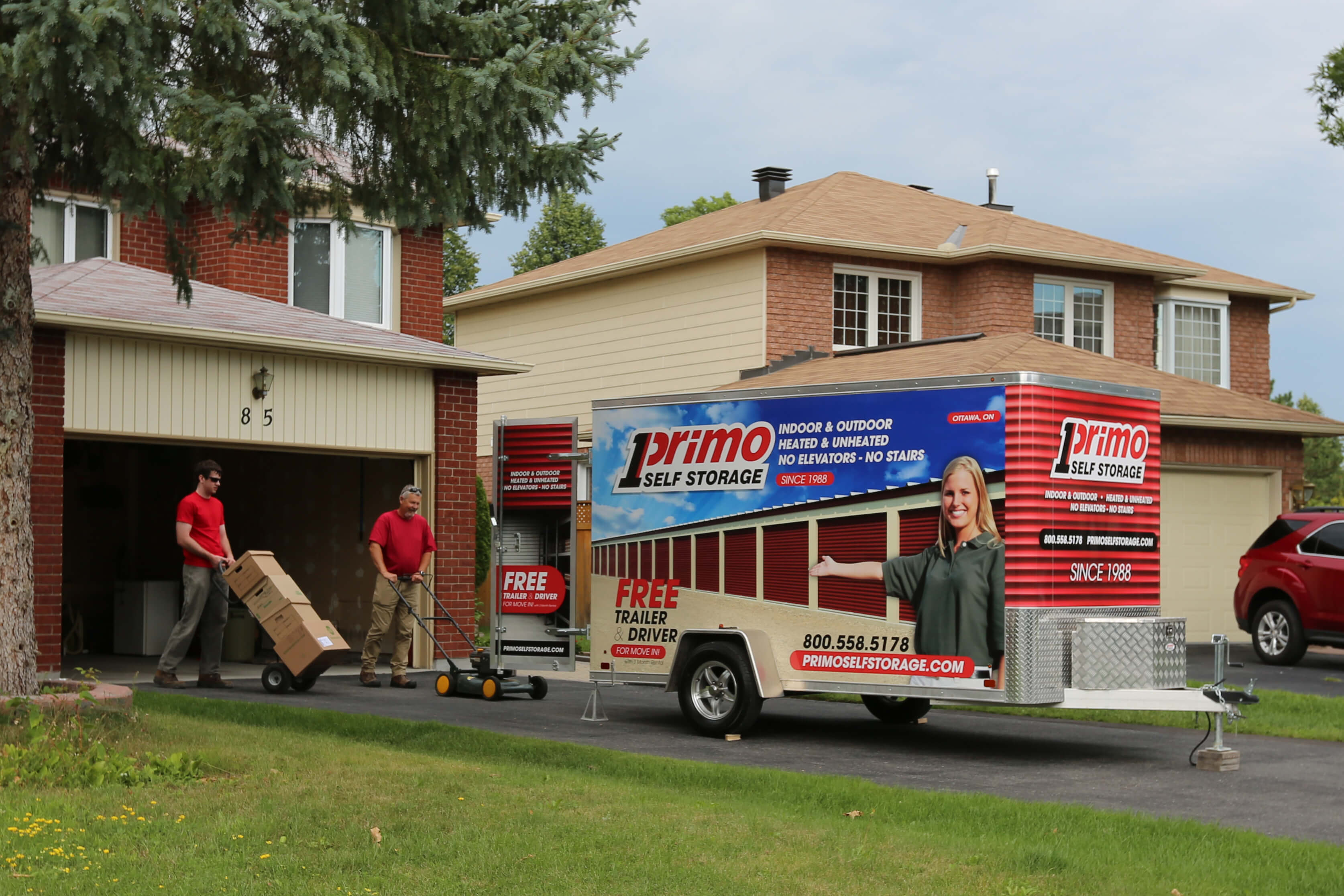 Our professional drivers will deliver a clean, easy to load, low to the ground enclosed cargo trailer to your home or workplace. Our trailer is easy to load and features a wide ramp door with a floor less than 24" above the ground making loading and unloading really easy. There is no worry trying to balance your goods a few feet off the ground on a narrow ramp.
You load the trailer, we drive it back to our facility, and you unload into your easily accessible storage unit. We provide a box dolly, appliance dolly, tie downs and moving blankets in every trailer for your absolute convenience.
There is no cost to you for this service. No fees of any kind.
Call today for full details!